Joinery workshop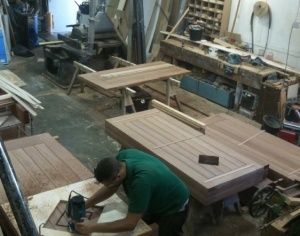 H W Wilson have always prided themselves on a good traditon of purpose made joinery. Our in-house workshop facility allows us to service our construction sites with all their requirements, as well as being able to manufacture custom pieces to our clients designs. our recent contract to provide Hardwood doors to a prestigious hotel development on the Island of Sark, allowed us to show off our ability to provide a turn key package aiding in the design, manufacture and export of the required elememts. We have also been able to provide some bespoke Oak entrance gates, for a new multi million pound development in Creaksea, Essex.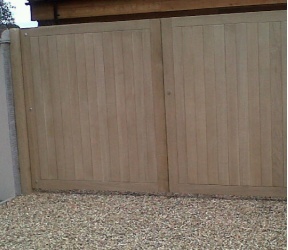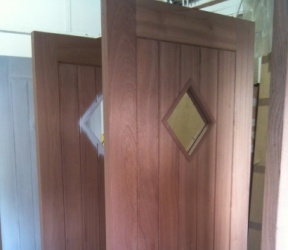 | | | | |
| --- | --- | --- | --- |
| Project Title | Joinery Workshop | Start Date | March 2011 |
| Client | Various inc: Sark Construction & Pearson Design | Completion | August 2011 |
| Architect/Agent | N/A | Value | Dependent on design |
| Contract Manager | Philip Pearson | Reference | B5495 |
H W Wilson can't wait to join forces again with its friends at the Belhus and Ockendon Community Forum for the World's Biggest Coffee Morning.This annual event supports Macmillan, the cancer charity, and once again we'll be setting up our stall at the South Ockendon Centre, (Belhus Library) Derry Avenue, RM15 5DXCome and join us on Friday 29 September between 1000 and 1400 hours and take the time chat and relax while enjoying a hot drink and slice of cake - or two (we won't tell!)See you there!#loveconstruction #CCScheme...
15 years
Congratulations to Ollie Graham who received his 15 year certificate from MD Peter Wiffen this morning.#loveconstruction#CCS...