Charter House Refurbishment
This project was won, both on tendered price and previous experience of good value against quality of end product. The ability of the client to trust H W Wilson to complete a specific amount of necessary repairs, and required works, negotiated within a strict financial budget, was paramount to getting the project from proposal stage to satisfactory completion.
The first stage involved the immediate re-branding of the office building to comply with the clients' new corporate image. A new colour scheme to all lift lobbies of the 9 story building was followed by a refurbished front reception and modern feature reception desk. The bulk of the project was the refurbishment and re-decoration of the 6 floors of office space, to greater or lesser degrees dependent upon need.
All floors had new lighting comprising HE fittings and passive occupancy detectors to minimise electrical use, and comply with the clients' carbon offsetting policy.
Electrical and IT floor boxes were moved to accommodate the new desk layouts. Walls were decorated, ceilings renewed, and floor coverings replaced.
As with many of our projects, the building remained fully operational throughout the works, and our workforce strived to remain as unobtrusive as possible. Programming the works, liaising with the building manager, and utilising only the working environment for all our needs, the project was completed without any major or minor incidents.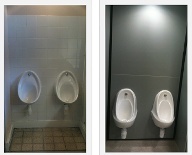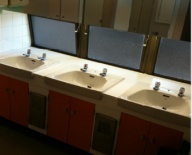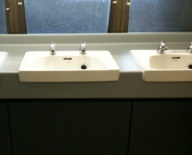 In addition to the office space, a scheme was designed to re-furbish as many toilet facilities as money would allow.
HW Wilson helped put together a schedule of works that combined new elements as well as re-using and recycling some of the sanitary ware and electrical items. Corporate colour schemes were incorporated to produce a clearly recognisable image, and modern look.
Given the vast change in appearance and improvement in the general environment, we are proud of the value for money we were able to show on the project as a whole.
H W Wilson can't wait to join forces again with its friends at the Belhus and Ockendon Community Forum for the World's Biggest Coffee Morning.This annual event supports Macmillan, the cancer charity, and once again we'll be setting up our stall at the South Ockendon Centre, (Belhus Library) Derry Avenue, RM15 5DXCome and join us on Friday 29 September between 1000 and 1400 hours and take the time chat and relax while enjoying a hot drink and slice of cake - or two (we won't tell!)See you there!#loveconstruction #CCScheme...
15 years
Congratulations to Ollie Graham who received his 15 year certificate from MD Peter Wiffen this morning.#loveconstruction#CCS...